There are THD Plane Planning Competitions every month,
Mr.Tom is design director from THD company, who said "It is unexpected!" three times after 3 hours's speech and commentin THD Plane Planning CompetitionPhaseⅢ dated on April ,2015. We appreciate the judges Mr.Zhangzhiming, Mr.Lizhouyong and Ms.Yanjie,their comments inspare designers to find the better themselves !
THD Plane Planning Competition PhaseⅣstarted on May 11,2015,the title of plain planning is business space presentation,future sense and science sense are required.
Four judges are invited from shijiazhuang home decoration circle in THD Plane Planning Competition PhaseⅣ,they are Mr.Caorui as design director in Zhidian space design Co,.Ltd. Mr.Chaiguohong as general designer in Guohong architectural decoration, Mr.Wangjiandong as chief designer in D.H Top Interior Design, Mr.
Niuguohua as chief designer in D.H Top Interior Design.: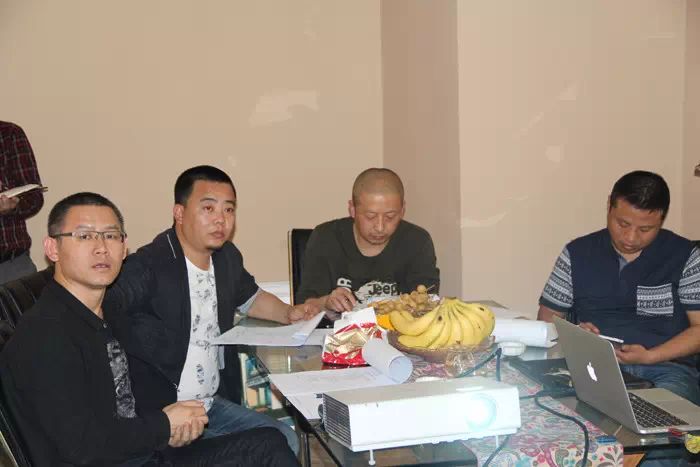 Designer Yinxinyuan was reporting lane planning as follow picture show: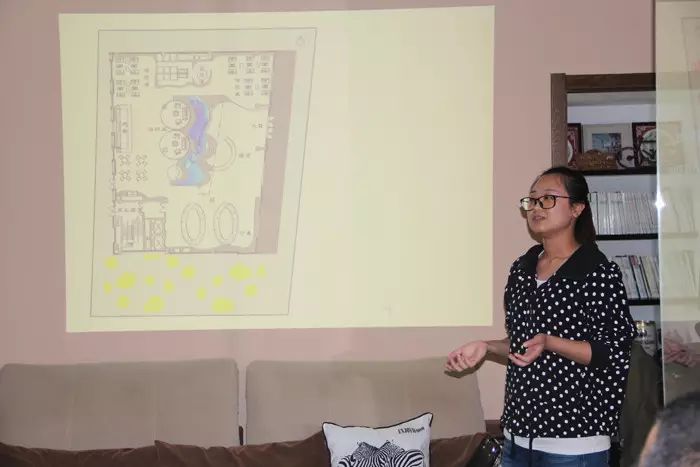 Mr.Caorui was commenting on : the spatial relationship is handled well in designer Yin'work, it is smart and lively,it is visually attractive,the using performance of space is supposed to be improved better.
Mr. Niuguohua was commenting on :the outward appearance is powerful,but the location of stair and function of first floor could be improved better.
Mr.Wangjiandong was commenting on : Good increation, but cost is supposed to be considered in execution,private space could be more and more, furnature display should be good fit for space in lane planning,There is a difference in size between European style furniture, Chinese style furniture and others,
Mr.Chaiguohong was commenting on : Functional block,size, moving line,traffic circulation and site should be quite clear in the first floor, those are in fact executable!
Designer Sunny was reporting lane Planning in the following picture: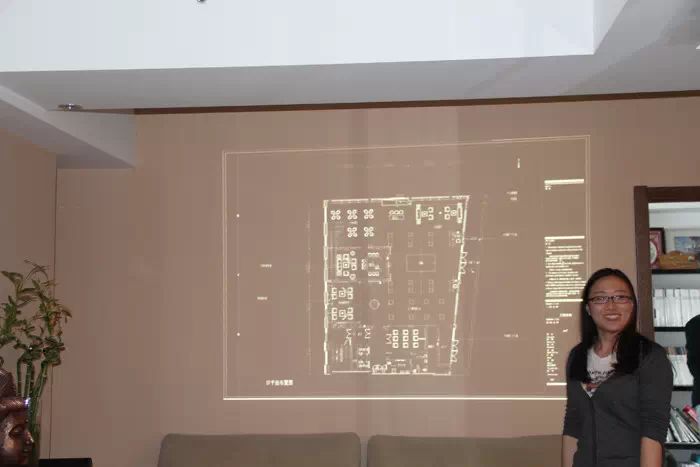 Mr.Chaiguohong: Many people asked :" is there style in plane planning?"
Plane is the soul of one project, many things in frame are plain foundation,including floor,wall, furnature,display,moving line, style,etc.
Everything is pondered in that plan,
In business space, we must consider who will be served by that sales center,
Mr. Niuguohua:Comparatively speaking,this plan is mature, but you haven't broaden your thoughts widely.
Mr.Caorui: There are a lot of advantages in this plan in my opinion, take the pillars shape for example, it changed to be magnificent after the pillars located there, somewhere could be refined, just like the shape designing from pillars to second floor.
The momentum of public space plays a decisive role in thefinal performance.The practicability of this case is the best today.
Designer Chenlixuan was reporting lane Planning in the following picture.
Mr.Caorui was telling one inspirational storyabout one cross-border talent in Shijiazhuang designing circle, it inspire Chenlixuan to move forward on the way of learning designing as financial staff.
Mr. Niuguohua:The attitude of Chenlixuan is one direction we should learn,that kind of feeling is strong, a proper attitude.
Mr.Chaiguohong: Main functional partitioning are considered in this case, with details , and it is reported well, but entire space is not around together, people are supposed to be moving in sales space, and then it stimulate the desire to buy.
Mr.Wangjiandong:Mind is clear, some space should be hidden, just like rest room, and some space should be showed , the gate location is a little far away from the bar counter.
Designer Guolei was reporting lane Planning in the following picture: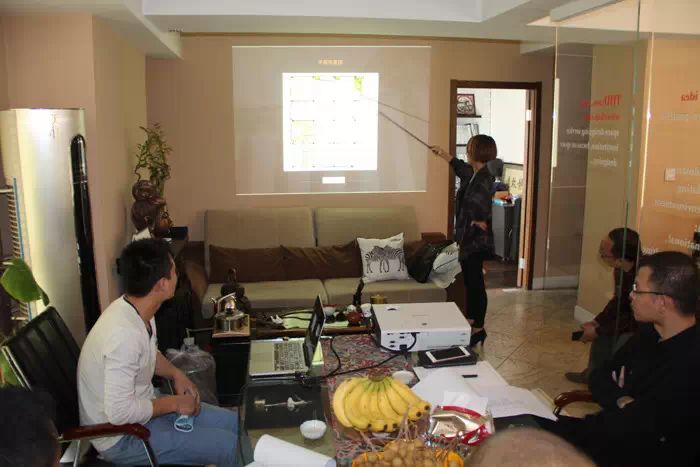 Mr.Caorui was commenting on : On the whole, reception desk,bar counter,etc,it express modorn style well, but it need support from plain planning, nteraction is not enough,some function is not connected well.
Soft designer Isa was reporting lane Planning in the following picture: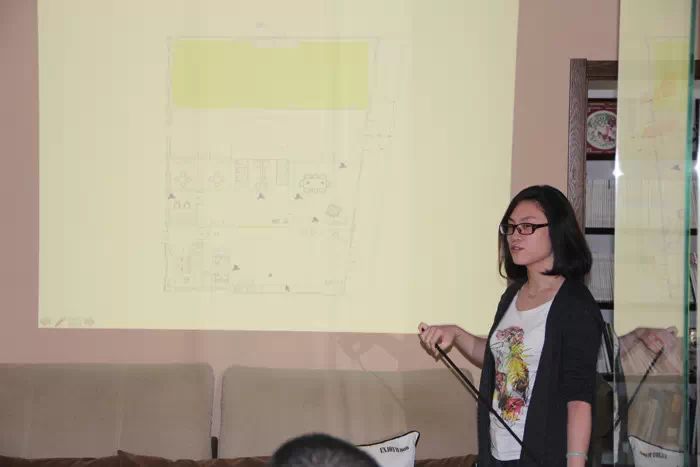 Mr. Niuguohua:Could you introduce your experience firstly?
Isa: I gratuated in 2010, 2 years in France, and then ……
Mr. Niuguohua:Why did I ask that question? Because Isa is a designer with many stories.
Mr.Caorui:This case is the most wildest mind,it also meet the current trend, Going upstair firstly, and then one surround shape, it build up the momentum and make dream well. The disadvantages are function integration and refining of slope gradient calculation, slope will increase cost .
Creative get hign mark.
Mr.Wangjiandong:language performance is good, dare to speak, It emphasizes the feelings of people. More elements could be considered to be added, take one example, pictures could be used to show how the shanty town changed to be modorn building, it express the living quality, it is also feeling touching.
Outward appearance and momentum are cool indeed in this case, it offer better feeling in vision and psychology to customers,and then it boost exchanging amount directly.
Mr. Niuguohua:"Moving Time"is the topic of this case, the space is very "moving",but "time"is not enough, surrounding space just like sliding board, it is like sownslope from second floor to first floor, like climbing mountain, it is exciting when going up the mountain,but some exhaustedwhen going downhill,
Outward appearanceis excessive,perhaps you can reduce something.
Mr.Chaiguohong: Good creation, good skill, you make the speech very activity, This is going to get a high mark,it might have something to do with Isa' abroad experience.
But it is poorer in execution,slope gradient is high.
It is a good idea about garden, what is the number of water needed? There is a little dimensional discrepancy, space desplay could be refined.
Large space rebuilding, such as remving beams, remving plates, all building will be affected,spatial mechanic should be considered, original building state should be known very well.
The creation of this case is the best, but most poor in execution.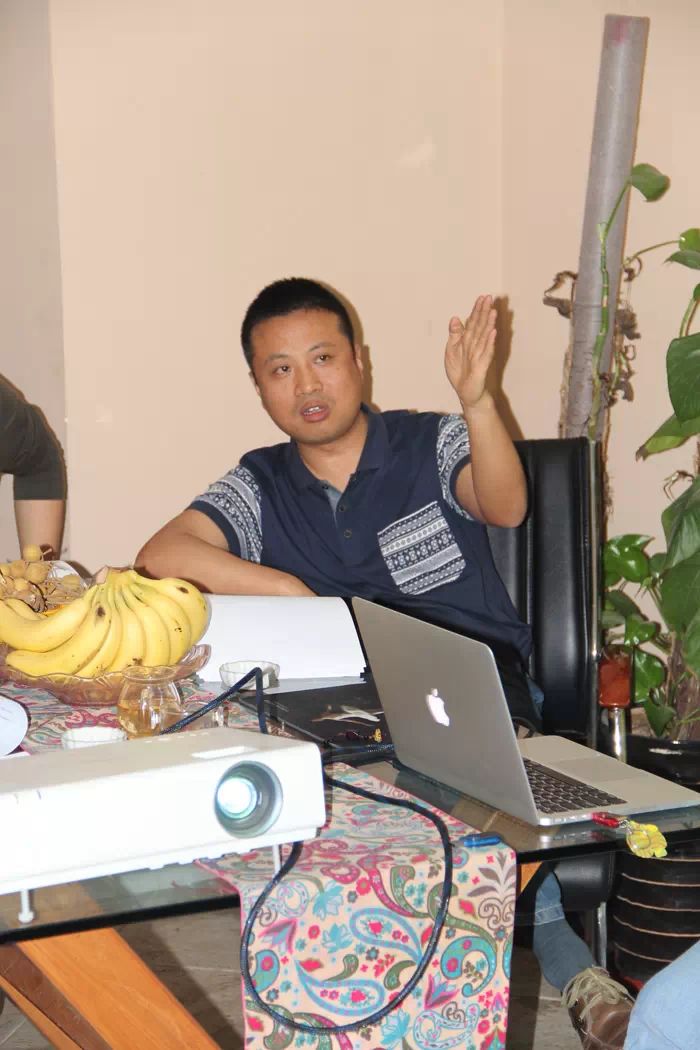 Mr.Caorui was commenting on in the above picture.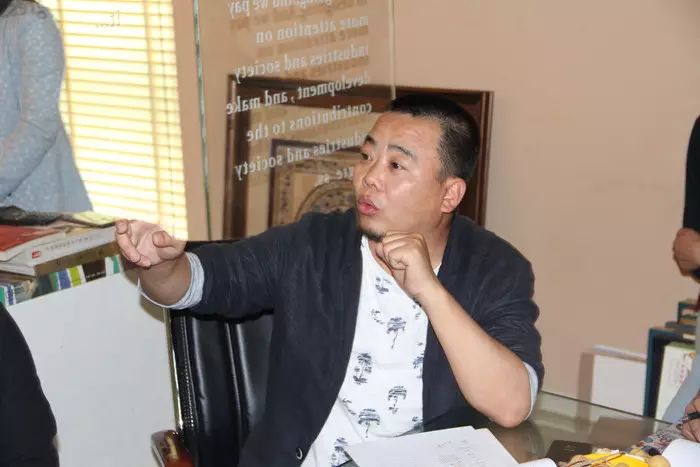 Mr.Niuguohua was commenting on in the above picture.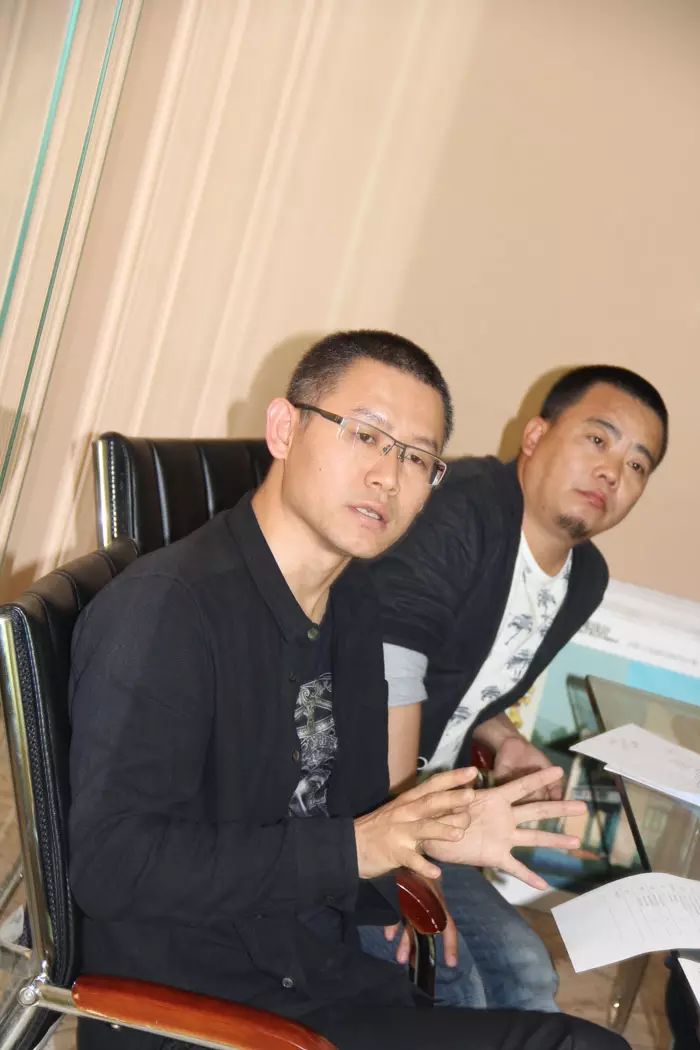 Mr.Wangjiandong was commenting onas picture above shows.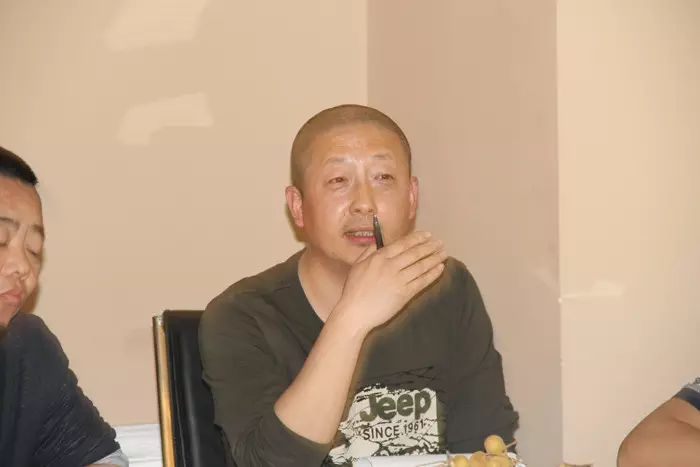 Mr.Chaiguohong was commenting on in the above picture.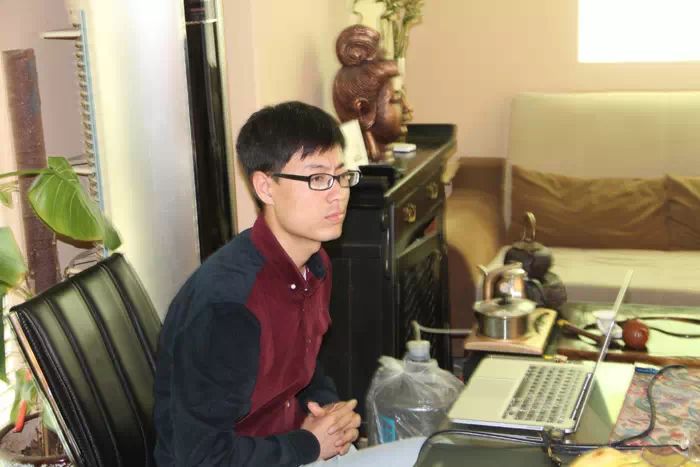 Mr.Tanghui as design director in THD was listening place reporting and jusde's critique, Tanghui never take part in case designing and comment.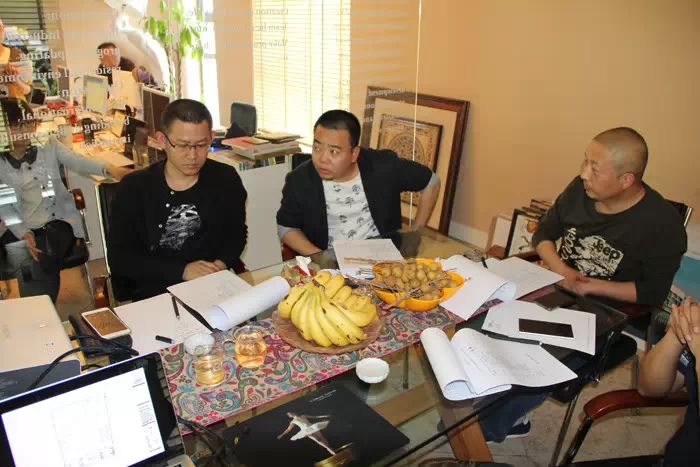 The judges was marking as picture above shows,Isa won the first prize in the THD plane planning competition phaseⅣ.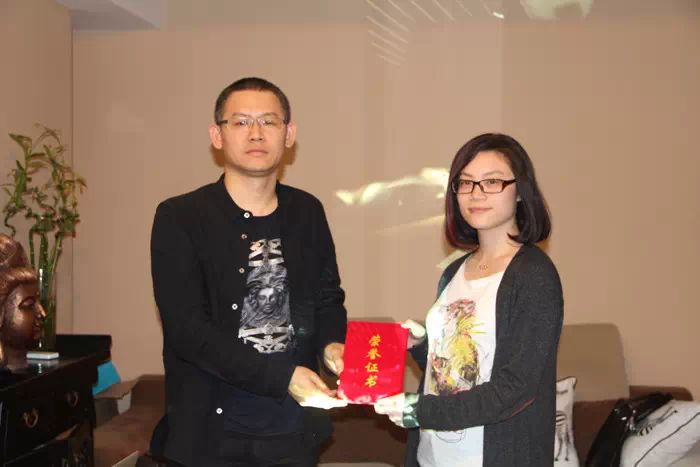 The judge Wangjiandong was giving award to the winner Ethel.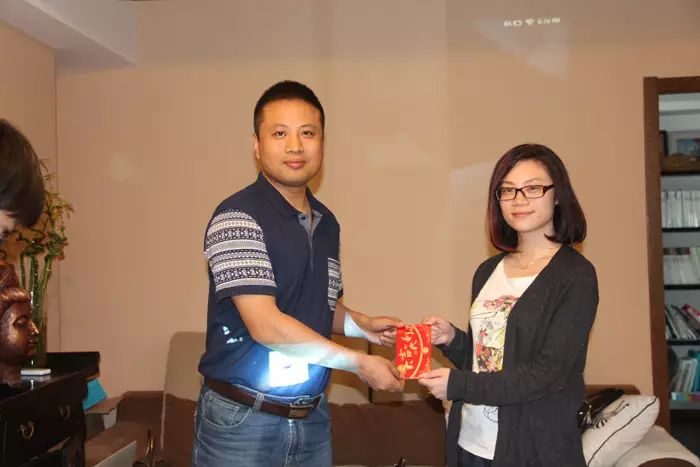 The judge Caorui was giving bonus to the winner Isa.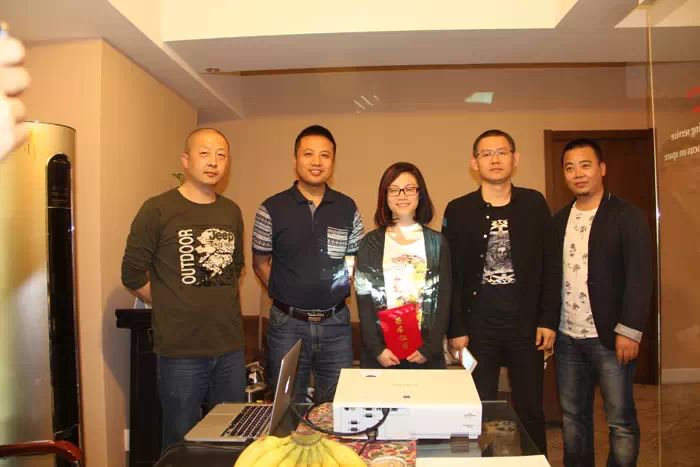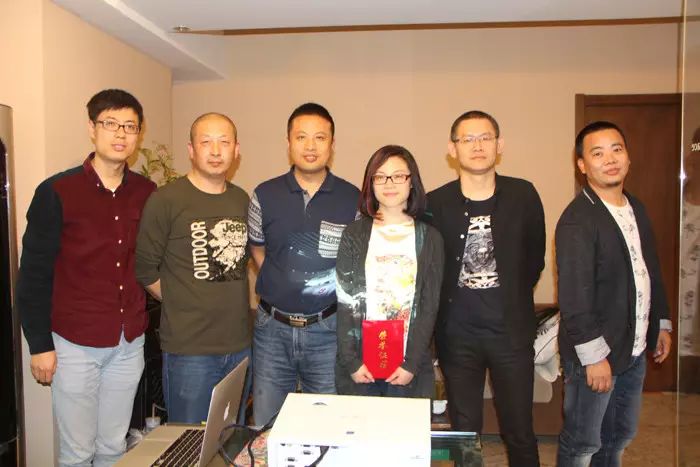 Judges ,Tom and winner Isa were taking a group photo to mark the occasion.
We are looking forward to the more excellent works and fascition comments in the coming THD Plane Planning Competition PhaseV.
Welcome designing lovers to join our THD designing team.
Resume could be sent to 150153981@qq.com.
Or call us directly at 0311-66083555, 0311-80815151