Tanghui Space Design (THD) are always helding one plane planningcompetition per month for increasing designers'abilitiesof composition and plane planning.Theplane planningcompetitionPhaseⅢ started dated on April 10th,2015,ItInspired designers to find better themselves by fierce rivalryprogress and judges's wonderful comments!
Some details and scenes will be shared as following:three judges were invited from Shijiazhuang home decoration circle, Mr.Zhangzhiming, Mr.Lizhouyong and Ms.Yanjie. The winner was slected by three judges after 3 hours speech.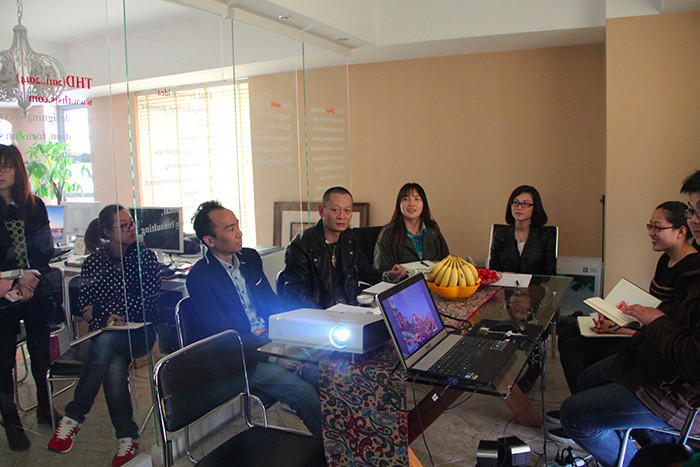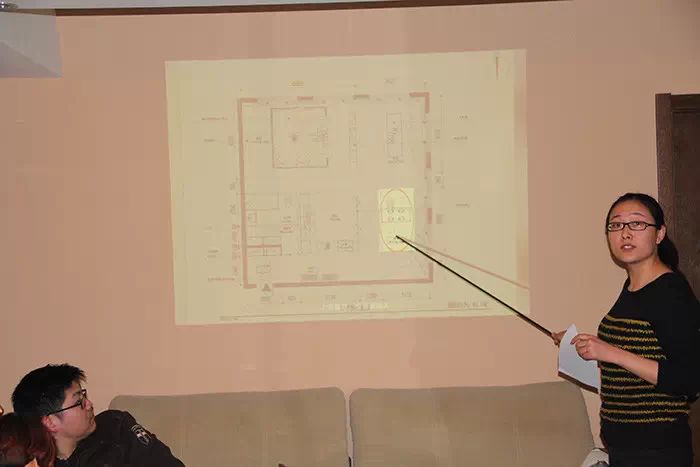 Designer Sunny was reporting lane Planning.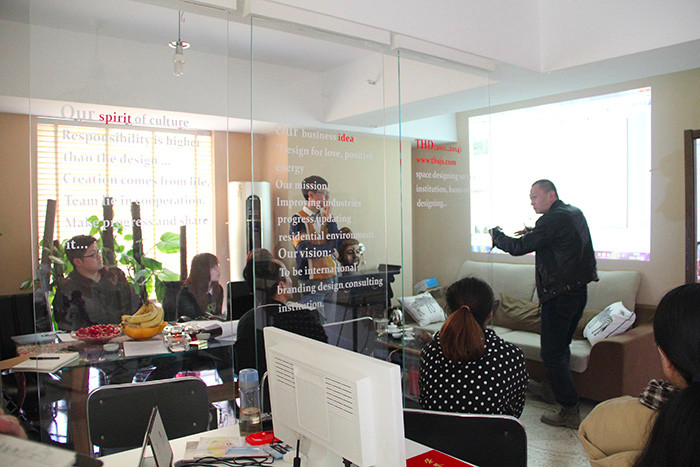 Mr.Zhangzhiming was telling designers:Design from life, it need magic space,more deformable function,and also direction sense.
Tetris idea of designer Yinxinyuan is interesting,
There are extra elevator and couple's private space in the Isa's home plan for seniles, there are some details could be improved in designing.
It is a designing trend of getting closer to nature and light and placing green plants in designer Xin'work.
We have no space to hide from the rhythm of city life and continuous conversion of roles,we really need one hidden and private space in home,where we could sit there in a trance.
Designers are supposed to enrich the material storage of life,increase experience and learn continuously!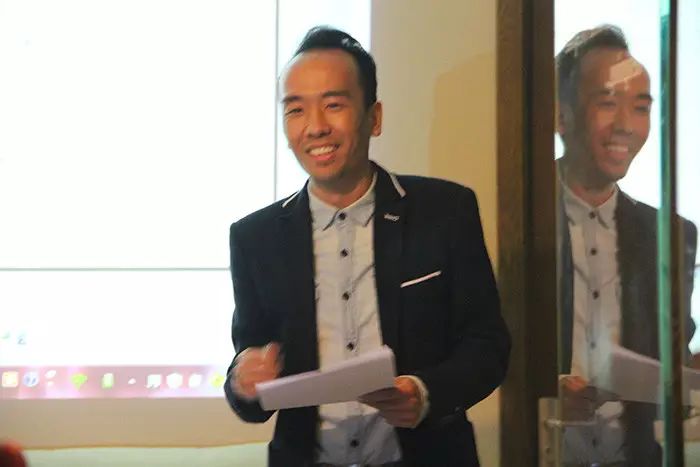 Mr.Lizhouyong was telling designers, display scale of sofa should conform tophysical engineering,
Designer must put yourself into the space to taste it, and then consider every detail.
Ms.Yanjie was commenting on designer Xin'work, many foreign case design like that way, it is very practical,it is simple.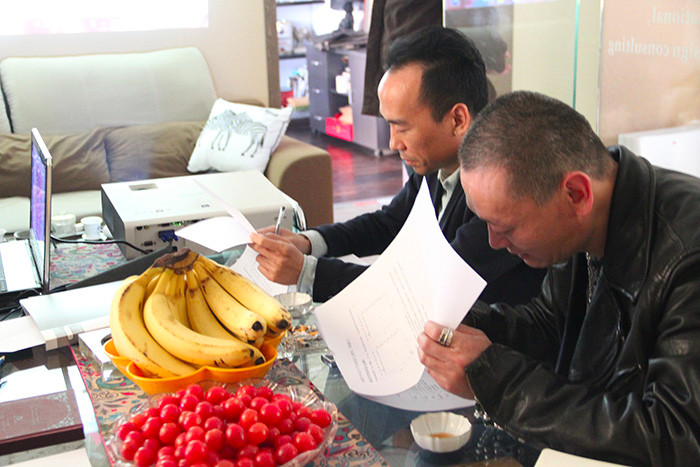 The judges was marking as picture above shows.
The judge Zhangzhiming was giving award to the winner Ethel.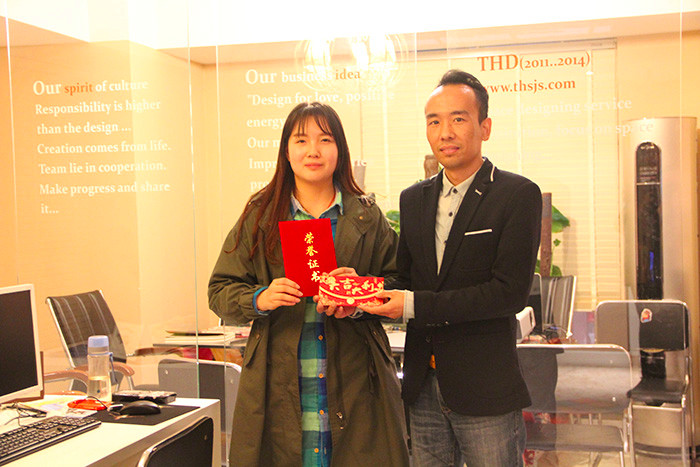 The judge Lizhouyong was giving bonus to the winner Ethel.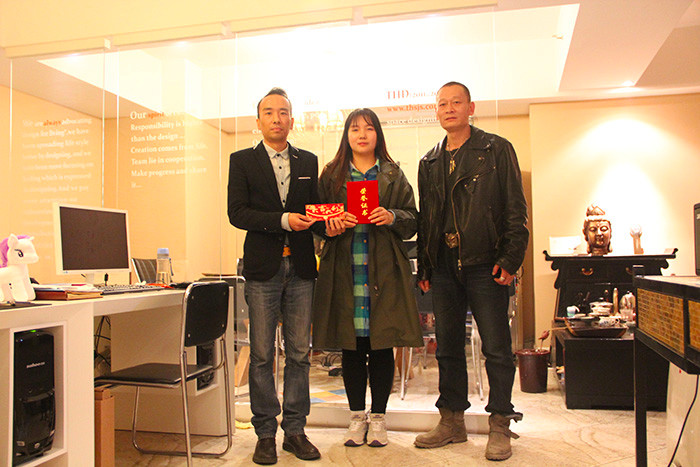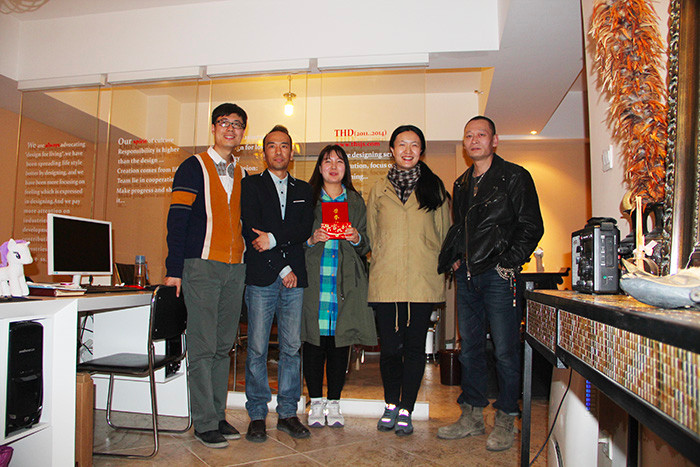 Mr.Zhangzhiming, Mr.Lizhouyong and Ms.Yanjie,Tom and winner Xin was taking a group photo to mark the occasion.
We are looking forward to the more excellent works and fascition comments in the coming THD Plane Planning Competition PhaseⅣ.
Welcome designing lovers to join our THD designing team.
Resume could be sent to 150153981@qq.com.
Or call us directly at 0311-66083555, 0311-80815151